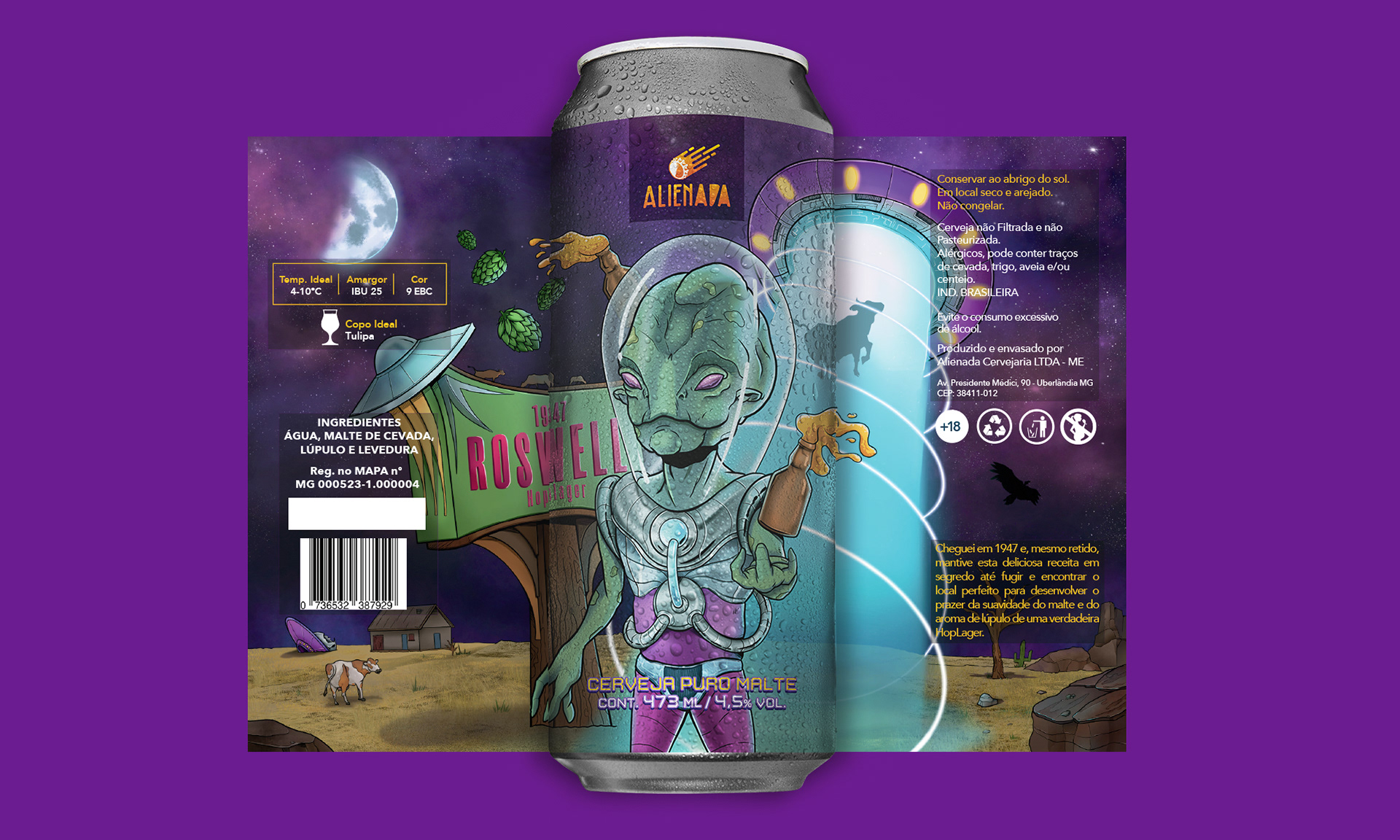 Beer label made for Alienada Cervejaria.
The label idea was to create a illustration 
of 
an alien with abduction stuffs.
For the background I put some Roswell case elements with the city welcome sign.
Rótulo de cerveja feito para Alienada Cervejaria.
Para a ilustração, a ideia era criar uma ilustração de 
um alien, com elementos de abdução.
 Para o background inseri elementos do Caso Roswell 
com o letreiro da entrada da cidade.
​​​​​​​